High quality and low final cost through in-house production: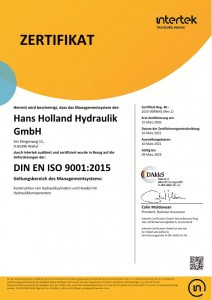 Design and Engineerning in Walluf-on-Rhine, near Wiesbaden and Frankfurt
Our "Head of Design Department", Mr. Lottré, designs hydraulic cylinders for Hans Holland since 1972 !
This large know-how gives our customers the security that all new cylinders will run perfectly and smooth right from the start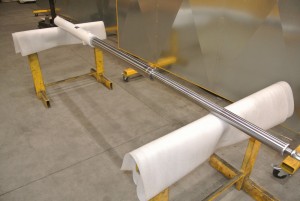 CNC-milling in all dimensions: more than 40 milling machines working every day !
CNC-turning up to 4 meter in diameter and 12 meter in length: more than 20 lathes running in 2 and 3 shifts every day!
Gun-drilling up to 4,5m from each side
3 kilns for heat treatment up to 6m in length and 3 sand-blasting machines
Horizontal and vertical honing for inner and outer diameter
Flat-grinding up to 8m in length and 2m in width
Rotary-grinding up to 6m in lenght and 850mm diameter
Nitriding in-house; chrome and nickel and zinc from galvanic suppliers up to 11m
Assembly in separate assembly halls; gantry cranes in assembly with 50 ton and 20 ton capacity
Powder-coating and spray-painting on a daily 2-shift routine
Measuring with FARO-arm

directly on the machine !

by our FARO-specialist
Pressure-testing of final cylinders with a quality-certificate
more than 180 employees in production plus some 20 engineers and project managers
Large stock of special seals: more than 1.000 different seals are deliverable the same day !
We are certified to ISO 9001 and deliver to the automotive manufacturers and large OEMS every week
We assemble the cylinders horizontally and vertically in our separate assembly hall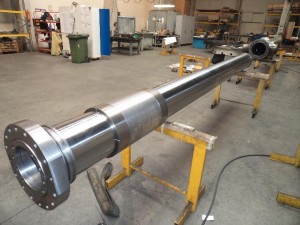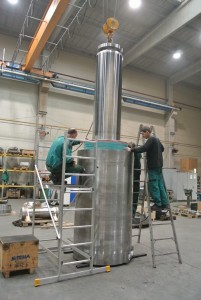 We cover all process steps in-house; this results in time and cost-advantages for you!
We can offer lower prices than the competition